Mobilizing the private sector to tackle inequality and generate shared prosperity for all
Endorsements
" Reducing inequality and generating shared prosperity is integral to realizing a world in which 9+ billion people can live well, within planetary boundaries, by mid-century. The Business Commission to Tackle Inequality will rally the global business community to shape, elevate, and mainstream a common narrative on the role of business and an agenda for action at scale. "

Peter Bakker President & CEO, WBCSD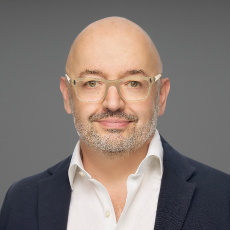 " Capitalism is evolving so that our market-based systems build on their historical strengths to incentivize outcomes that are better for people, the planet, and our economy. The two biggest collective challenges that we face – social inequality and climate change – are still getting worse, not better. Inequality destroys trust in institutions including business, it fractures society, and it holds back economic progress. "

Alan Jope CEO, Unilever
" The Tata Group's mission is to improve the quality of life of the communities we serve globally, through long term stakeholder value creation based on Leadership with Trust. Over more than 150 years of our existence we have always striven to work alongside our communities and make them more empowered, financially prosperous, and resilient. We are happy to be part of the BCTI, and believe that a common commitment around tackling inequality and collaborative partnerships based on shared learnings are the best way forward on this journey. "

Siddharth Sharma Group Chief Sustainability Officer, Tata Sons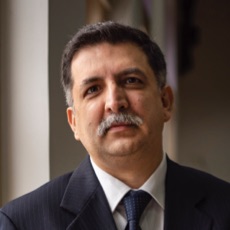 " Equality is a fundamental human right and the base from which to build a better life. IKEA has set out to promote and champion equality, in line with our vision to create a better everyday life for the many. We are pleased to be part of the BCTI, standing alongside other companies and organizations who recognize the urgency with which we must tackle inequality – in the context of global health and environmental challenges that exacerbate it. "

Lars-Erik Fridolfsson People & Culture Leader, Inter IKEA Group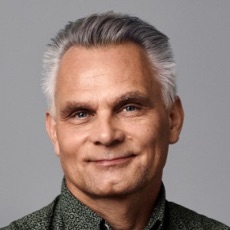 " For decades, the world has bet on business practices and economic models that thrive by externalizing costs and risks onto the most vulnerable workers, communities, and consumers. The results today are unconscionable and unsustainable levels of inequality that we must urgently reverse. And it won't be possible unless we make respect for people's dignity integral to how business gets done. "

Caroline Rees President & Co-founder, Shift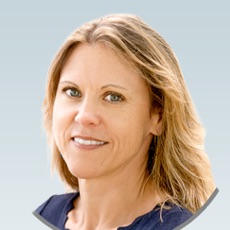 " Tackling inequality and creating shared prosperity for all must be at the heart of business' agenda for sustainable growth. Masisa is pleased to be part of the BCTI's efforts to raise inequality up the agenda for more companies around the world. "

Andreas Eggenberg Chairman, Masisa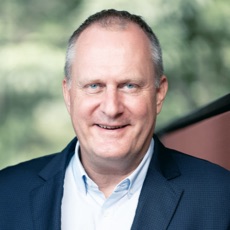 " There is an urgent need to build inclusive economies which value human dignity and extend the benefits of business success to low-income and marginalized people who have historically been economically exploited and socially excluded. Together, we hold the power to reduce inequality and generate shared prosperity that can be enjoyed by all. "

Mercedes Alonso Executive Vice President Renewable Polymers & Chemicals, Neste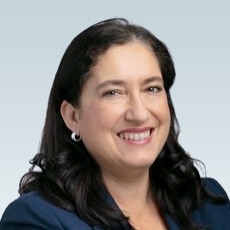 " C.P. Group is delighted to be a part of the BCTI. With our deep commitment to create benefits for the countries and communities in which we operate, we will continue to work with smallholder farmers, SMEs and other stakeholders across our supply chains to improve their capacity and livelihoods. "

Noppadol Dej-Udom Chief Sustainability Officer, C.P. Group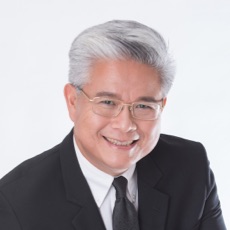 " Inequality has serious consequences for social stability, economic progress and business's license to operate, innovate, and grow. Corporates have a unique opportunity to fashion innovative business models that enable systems transformation to tackle inequity. ITC is proud to support the work of the BCTI and its endeavors to drive business action at scale. "

Sanjiv Puri Chairman & Managing Director, ITC Ltd.
" Business has a powerful role to play in reducing inequality and making it possible for all people to live the kinds of lives they aspire to. Olam has seen this through our efforts to improve incomes and living standards in smallholder farming communities. Collaboration across industry, with government, and other stakeholders, is vital to delivering more opportunities, for more people, and we are delighted to help drive this agenda forward through the BCTI. "

Sunny Verghese Co-founder and CEO, Olam Group
" Today we are seeing the consequences of inequality unfold around the world. But inequality is not a fact of nature; it is a product of our systems and practices, which we can change. The BCTI has a critical role to play in raising awareness, changing mindsets, designing a transition pathway to a more inclusive and equal world, and eventually having a major positive impact throughout the business community. "

Ilham Kadri CEO, Solvay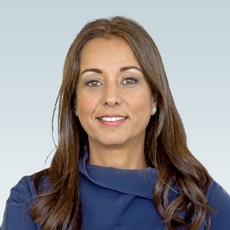 " As a non-profit organization, JUST Capital is committed to leveraging business and markets to tackle inequality at scale and build a truly just economy that works for all people and the planet. We are excited to be part of the BCTI, and look forward to working together on this most critical of missions. "

Martin Whittaker CEO, JUST Capital
" Climate change and global inequality are key challenges of our time. As well as taking climate action, the business community needs to come together to commit to specific actions to tackle inequality and raise living standards for the most vulnerable. To be successful, we need to encourage open discussion around the challenges we face, be curious on possible solutions and collaborate to find the right actions to increase scale and pace. The BCTI is a unique opportunity to mobilize concrete action across sectors and Equinor looks forward to contributing. "

Jannicke Nilsson Executive Vice President, Safety, Security and Sustainability, Equinor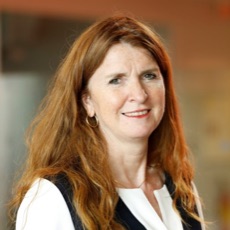 " Urgent action is required to make progress on the central tenet of the 2030 Agenda for Sustainable Development – to 'leave no one behind.' Particularly so in a rural context, where rates of extreme poverty and food insecurity remain highest. The Business Commission to Tackle Inequality will support the private sector to play a meaningful role in this journey. "

Tom Anyonge OiC, Environment, Climate, Gender and Social Inclusion Division (ECG), IFAD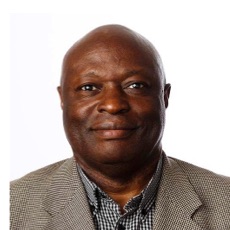 " To create a healthy, resilient, diverse, environmentally sustainable future, inequality is one of the biggest issues that the world needs to solve. We believe business can and should be a driver to make this change happen through close collaboration with partners and institutions. At Hitachi our mission is to contribute to the well-being of our society, and we are fully committed to doing our part to tackle inequality. For this reason, we are pleased to be a member of the BCTI and to support its efforts to provide a foundation to help mobilize and scale up business action. "

Lorena Dellagiovanna Vice President and Executive Officer, Hitachi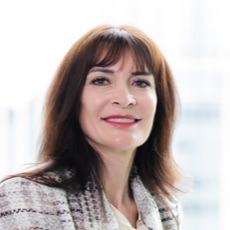 " As the private sector races to net zero, an opportunity space has emerged to start a second race, a race to equality. For too long we have focused on the E in ESG at the expense of the S. This is why I am pleased to be part of the BCTI, as tackling inequality will be key to delivering a just transition to net zero. "

Sally Uren Chief Executive, Forum for the Future
" The coronavirus pandemic exposed the inequalities that exist between different socio-economic groups as well as between developed and developing countries. Alongside the critical risk of climate change, this has amplified the need for a just transition as a matter of urgency. As investors, we have a responsibility to create a society with equal access to opportunities and are using our scale, heritage, and network to support emerging markets in addressing their sustainability challenges. "

Nicolas Moreau Chief Executive Officer, HSBC Global Asset Management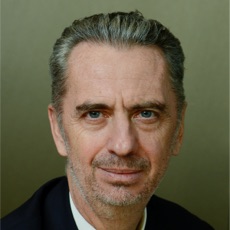 " The global pandemic has shone a spotlight on decades of global inequality. Putting human dignity at the heart of business practice, including tackling poverty and providing decent living standards, will reduce inequality and underpin social cohesion and sustainable economic growth. We are delighted to be joining BCTI to work together to drive change – now is the time for action. "

Katherine Chapman Director, Living Wage Foundation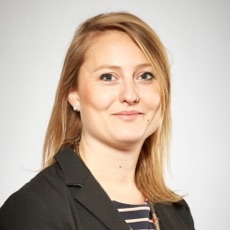 " At Arcadis, our purpose is improving quality of life, not for a select few, but for everyone. That's why we fully support the Business Commission to Tackle Inequality and why I am proud to join as a commissioner. All businesses must be fully engaged in this effort in order to create shared prosperity, which is the cornerstone of a sustainable future. "

Peter Oosterveer Chief Executive Officer, Arcadis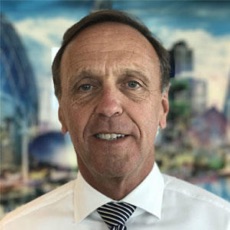 " Deepening inequalities present an urgent threat to communities and economies. The United Nations Global Compact works with business to help achieve the SDGs' vision of fair, equitable, sustainable development by respecting human and labour rights, by providing decent work and ensuring all workers receive a living wage. "

Sanda Ojiambo CEO & Executive Director, UN Global Compact
" Inequality is to people what climate change is to the planet. Inequality is poisoning society – dire for people and dire for the economy. It's systemic. No business can solve it alone, but by collective action and leadership, companies can make a difference and change the path to a better future. All stakeholders will benefit. "

Tom Brown ESG Special Adviser & Emeritus Global Head of Asset Management, KPMG International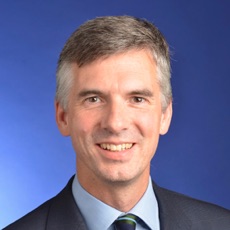 " The hope of the world is in young people's hands. Yet they have suffered tremendous economic and social setbacks due to COVID-19. Business has the power to reduce inequality and build community resilience by empowering young people through quality jobs and skills development. "

Carlos Sanvee Secretary General, World Alliance of YMCAs
" We believe organizations have a global responsibility to promote equality. At Bain, we are proud to do this work in partnership with the Business Commission to Tackle Inequality in support of our clients and the broader global community. This includes working towards equitable outcomes for historically underrepresented populations and removing systemic barriers to dignity and prosperity. "

Julie Coffman Chief Diversity Officer, Bain & Company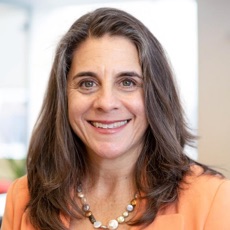 " We are all living in a state of ongoing political, economic and social disruption. As businesses, we cannot let these developments divert us from our focus on tackling inequalities and the environmental crisis, as the only way out of this protracted turmoil is the SDGs. As a member of the BCTI, we are ready to further explore our role in tackling inequalities and build on the collective experience of the members. "

Hakan Timur Group President for Human Capital and Sustainability, Sabanci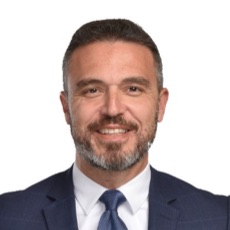 " The Business Commission to Tackle Inequality exemplifies multi-stakeholder engagement to drive positive change and achieve impactful solutions. We welcome the World Business Council for Sustainable Development's actions to address inequality and related social and environmental challenges. PMI stands ready to collaborate with other companies, academics, NGOs, and civil society to tackle this issue in a comprehensive and impactful way. Together we can advance faster and achieve results that will be sustained over time. "

Jacek Olczak CEO, Philip Morris International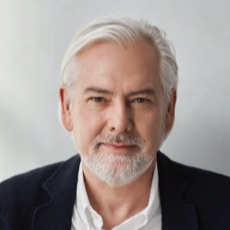 " We cannot close the inequality gap unless companies live up to their responsibility and all sectors collaborate to ensure that we're all pulling in the same direction. BCTI will play a vital role in both of these areas by setting out the agenda for companies that are ready to take action, and connecting them with existing and emerging initiatives. "

Gerbrand Haverkamp Executive Director, World Benchmarking Alliance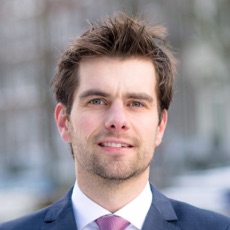 " Leadership sets the tone to drive change, but inequity must be addressed by every single one of us – we all have a part to play. The Valuable 500 are proud to be part of the BCTI, helping to raise awareness and support those who need it. This collaboration will lead to a fairer and more inclusive place for all, as initiatives delivered through the business community will inevitably help the wider community and ultimately deliver societal change. "

Joanna Pritchard CEO, The Valuable 500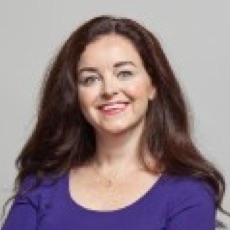 " We cannot address climate change, the accelerating loss of nature or the challenges facing our economies without understanding how they connect to broader social issues like inequality. Collaboration across sectors, industries and the whole of society is needed to understand connections across the system and to offer concrete solutions that benefit all. Commissions like BCTI will play a vital role in galvanizing communities and mobilizing action at scale to deliver a world where nature and people can thrive. "

Mark Gough CEO, Capitals Coalition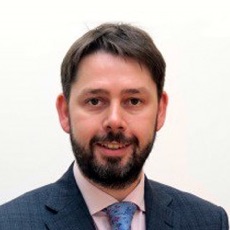 " Respect for human rights is foundational to economic sustainability. All people have the right to an inclusive, equitable workplace and every business leader has the agency and responsibility to embed human rights into their practices and culture. "

Halla Tómasdóttir CEO and Chief Change Catalyst, The B Team
Our partners
The BCTI is made up of a diverse and powerful group of more than 50 organizations.
Join the conversation
The BCTI is seeking to rally global business leaders and key stakeholder groups to collectively define an agenda for urgent business action to tackle inequality. For more details on our work or to get involved, please get in touch.
Connect with us